This 16-inch laptop with a hot-swappable graphics card could be the best gaming laptop I've ever seen
Framework has revealed a wealth of new information regarding its upcoming 16-inch laptop, and I'm absolutely pumped. If you haven't heard of Framework, go and read my glowing review of the Framework Laptop Chromebook Edition right now. Go on, I'll wait. This is important.
Okay, fine – if you actually did go and read the review, you can skip this paragraph; otherwise, here are the CliffsNotes. Framework is a laptop manufacturer founded in California in 2020, which strives to make a more repairable, sustainable brand of computer hardware. Framework laptops offer a nigh-unparalleled degree of hardware customization and user-repairability, setting them in stark contrast to the likes of Apple's MacBooks.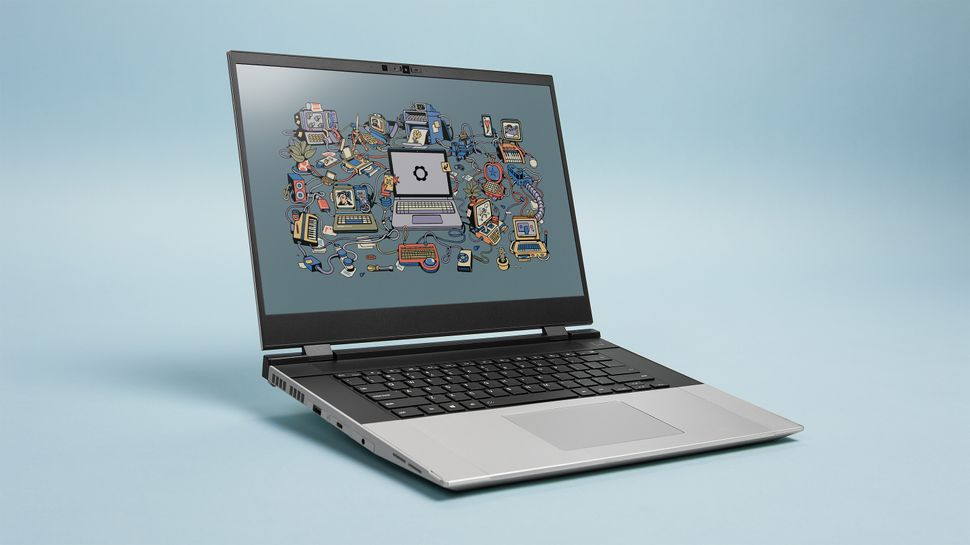 Until now, though, Framework fans have been limited to the standard 13.5-inch models. That's all about to change, though. The company has had a larger laptop with a 16-inch display in the works for a while now and has finally given us an in-depth look at what this new laptop will include.
I'll lead with the big-ticket item, and the reason you probably clicked on this article in the first place: the internal expansion bays will apparently allow users to swap in graphics cards with relative ease. If it's anything like the existing Framework Laptop DIY Edition, all you'll need to do is unscrew the bottom panel, slap in your new GPU, and seal it up.
Exactly what you need
The implications of this are huge; why bother selling dozens of the best gaming laptops, each with subtly different internal specs, when you could just have a single model that can be easily upgraded whenever you need a performance bump?
Frankly, I already hate the relentless pace of laptop hardware improvements; it feels impossible to buy a laptop of any sort that won't be wholly outdated within a year. The only option if you want a new CPU or GPU is to simply buy a new laptop – if you're lucky, the most you'll get is an upgradable SSD and perhaps non-soldered RAM, but don't expect it to be an easy process.
Right to repair is incredibly important too: if my laptop graphics card craps out on me after a few years of abuse (I try to be careful with my tech, but I'm almost preternaturally clumsy), I don't want to have to send it off for an expensive, lengthy repair process or replace it entirely. My colleague Allisa James had some choice words about Framework putting Apple and Microsoft to shame with its mantra of repairability and upgradability, so I won't bang on about that too much here.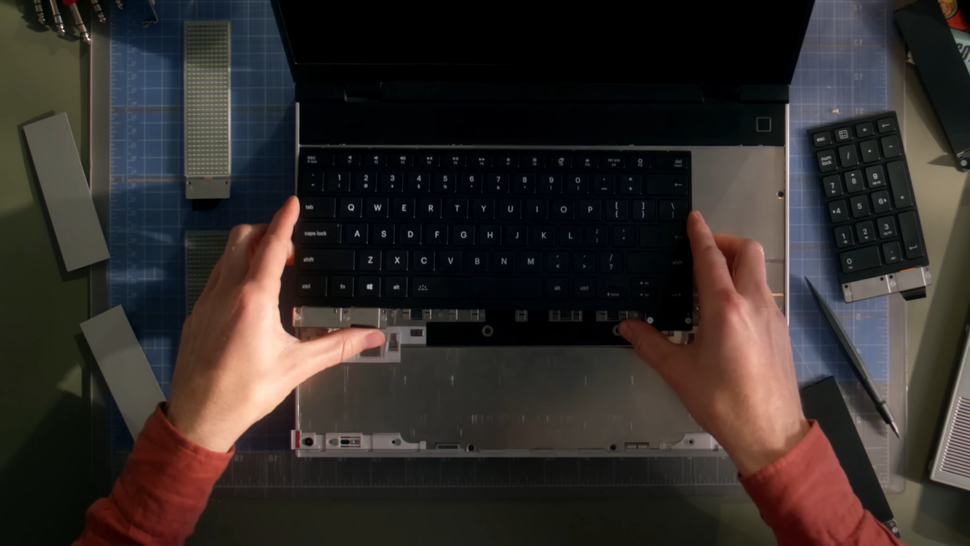 What can't this laptop do?
So what else are we getting from this new, bigger Framework laptop? Well, the new display is a 16:10, 2,600 x 1,600 LCD panel with a refresh rate of up to 165 Hz. It packs 100% DCI-P3 color gamut and 500 nits of brightness. The base model isn't a touchscreen, but Framework noted that the ease of replacing the display means that upgrading to a touch panel in the future is a definite option.
Framework believes the improved specs will let it perform as a more balanced device across productivity, gaming, and creative workloads – great news, considering the existing Framework laptops are better suited for everyday work due to their lack of a discrete GPU.
Power delivery is getting a significant bump from 60W to as much as 240W – no doubt to accommodate the power of a dedicated GPU. The battery is likely improved too, but we don't have exact details on that yet. DDR5 RAM modules can be swapped in and out up to a maximum of 64GB, and two SSD slots supporting up to 8TB and 2TB respectively.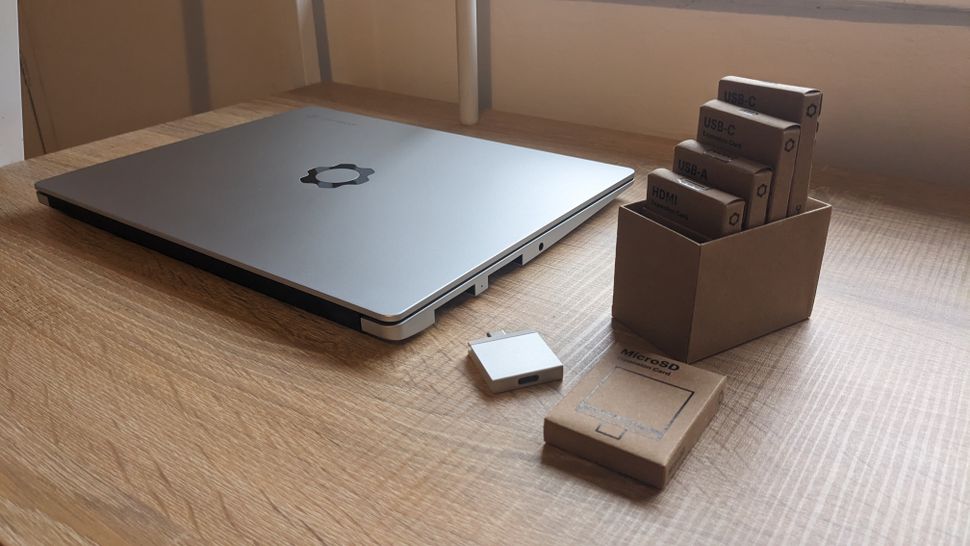 The internal expansion bays that will house the removable GPU can be used for other components too, like additional SSD storage should you want to use your laptop to store tonnes of files. Naturally, the new laptop will also feature the swappable 'cards' seen on previous models, which let you fully customize the ports on either side of the chassis.
Framework has yet to release full details on the keyboard or CPU options, but we can reasonably assume these areas will offer heavy customization as previous models did. I'm seriously excited about this; it has the potential to be one of the best laptops out there, because the ability to personally tailor the internal specs whenever you want means it should be equipped to handle any user's needs. I can't wait to get my hands on one!
Via TechSpot.