The Meta Quest 3 is here, and I think it's the best VR headset yet
At Meta Connect 2023 we finally got a full look at the new Meta headset, the Meta Quest 3 – a headset the company calls its most powerful yet. Best of all, it's available to pre-order now from $499.99 / £479.99 (Australian pricing to be confirmed by Meta), with the headset shipping on October 10.
Although this Oculus Quest 2 successor costs a little more than Quest 2 at launch – it was just £299 / $299 / AU$479 for the cheapest 64GB model and later the same price for a 128GB headset – the Quest 3 comes with a whole host of upgrades to help justify the price.
The star of the show is the new Snapdragon XR2 Gen 2 chipset, which offers two and a half times better graphics performance compared to the Quest 2's and lighting, as well as more complete environments to explore and interact with.
These improved graphics will be displayed on a new and improved pair of LCD screens that now have 2,064 x 2,208 pixels per eye (up from the Quest 2's 1,920 x 1,832 pixels per eye). Best of all, this screen has a variable refresh rate that can go up to 120 Hz.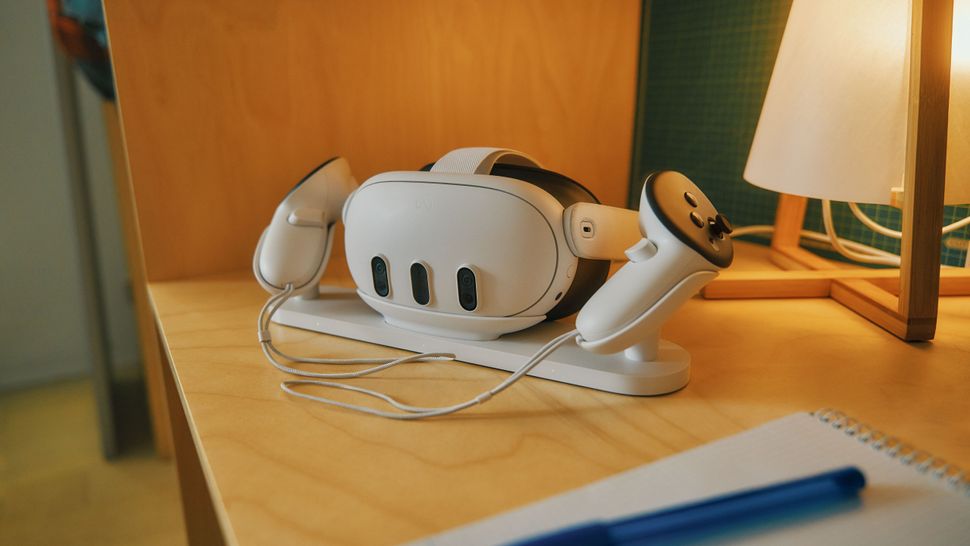 You'll also notice that the design has received some upgrades. Not only is the headset 40% slimmer, which should make it more comfortable to wear, but it's also easier to adjust the headset to your needs. There's a lens adjustment scroll wheel that you can turn while wearing the headset, allowing you to set the lens to the perfect distance apart, and a built-in adjustable spacer that makes room for glasses if you wear glasses.
Finally, but perhaps most importantly, the Meta Quest 3 is a mixed reality-focused device with new full-color passthrough capabilities and a depth sensor to make it better than Meta's previous headsets at mapping your real world. Mixed reality has always felt a bit gimmicky, but with its improved capabilities and new features like Augments – these types of mixed reality widgets – the Meta Quest 3 could finally make us care as much about MR as we do about VR.
As I mentioned above, pre-orders are now live with the new Meta headset shipping on October 10, 2023. You can pick up the base 128GB version for $499.99 / £479.99 (Australian pricing to be confirmed by Meta), or you can buy the 512GB Quest 3 for $649.99 / £619.99 (Australian pricing to be confirmed confirmed by Meta). You can also pick up a range of accessories, including a Quest 3 Elite strap, and the one I'm most excited about, the charging station (as the Quest Pro charging station was a huge help).
To encourage you to pre-order, Meta is giving anyone who pre-orders a Meta Quest 3 before January 27 a free copy of Asgard's Wrath 2. If you order the 512GB model, you also get a six-month subscription to Meta Quest Plus – a service that gives you new free VR games and apps every month that you can play for as long as you're subscribed.
You can read my full Meta Quest 3 review for a more in-depth overview of my initial Quest 3 response, but the TL; DR is that this device seems like a big step forward from what Meta has produced before and I think it could be the best VR headset out there.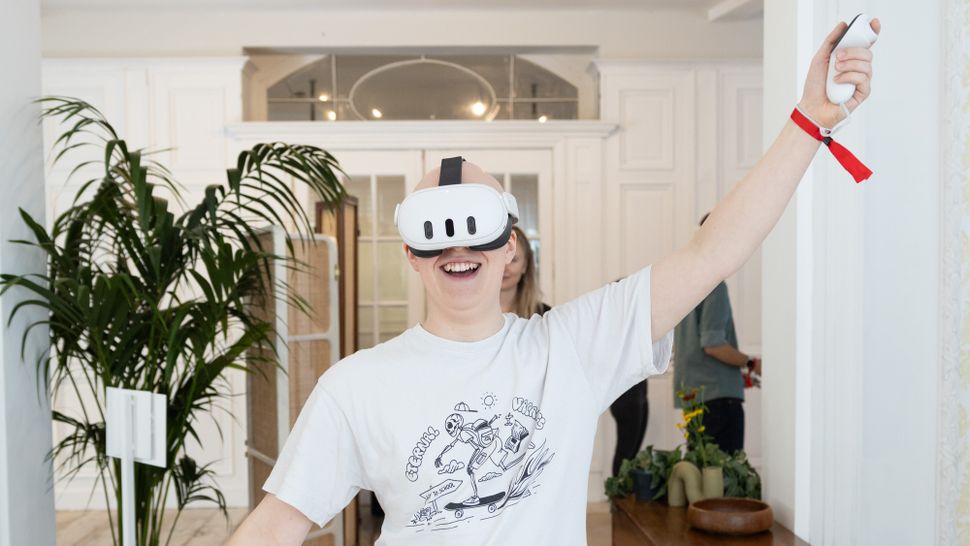 Visually, the Quest 3's graphics look almost night and day compared to the Oculus Quest 2. The most obvious improvement is for text – it's actually very easy to read words on documents you now find in the game – but that's just the tip of the iceberg. Shadows and reflections behave much more realistically, and objects look brighter, making the world feel significantly more real than in Quest 2.
Mixed reality has also received a huge boost. Passthrough footage of the real world is more color accurate and less grainy than the Meta Quest Pro. It's still not lifelike, but it's a leap in the right direction. This higher quality makes mixed reality feel less gimmicky – I loved the mixed reality experiences I tried Stranger Things VR And First meetingsand I'll definitely be trying out more MR content when I get my hands on the Quest 3 again.
The performance also feels solid. During startup Assassin's Creed Nexus It did take a while, once the game loaded the Italian city I was exploring, with Ezio feeling alive with characters and interactive props without any noticeable stuttering to break my immersion.
In terms of design and comfort, the Quest 3 once again excels. The headset has an IPD wheel, so you can gradually adjust the lens distance while wearing the headset. This saves a lot of hassle compared to the Quest 2, as you no longer have to keep turning the headset on and off to make changes. The slim design also seems to help with comfort. Overall, the Meta Quest 3 feels less bulky compared to the Quest 2, although I haven't used it in a very long time and didn't get a good sense of how easy it would be to carry it for long periods of time.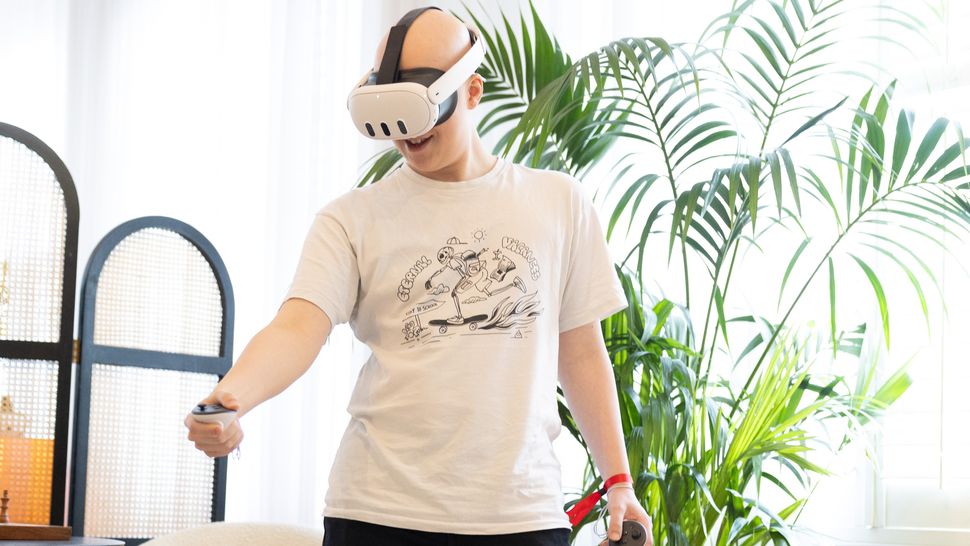 I'll have to spend more than a 30-minute demo with the headset to know how impressive the Meta Quest 3 really is, but there's certainly a lot to like about the headset.
Previously, I've always recommended people buy Meta's Quest 2 because of the value for money it offers – and it's still a solid option. But if you can afford to spend a little more (or are happy to wait longer to save), the Meta Quest 3 looks like a worthy successor and a VR gadget that more than justifies the higher cost. I can't wait to try it out again.
You might also like: