Modder shrinks legendary Game Boy Camera down to the size of an original GameBoy cartridge
It's 1998, and we're at the advent of digital photography, with the first consumer digital cameras like the Canon PowerShot Pro 70 costing north of $1,000 / £1,000. In steps the Game Boy Camera, a $50 camera cartridge that slots into your GameBoy and which, acting like a roll of film, can store up to 30 grayscale 0.1MP pictures. It's fun, it's different, and it's had a cult following ever since.
Now one of those fans, who picked up the original Game Boy Camera in the early days, has set about developing modified versions, and his latest project – 25 years after the original – is the Game Boy Mini Camera. 
Creator Christopher Graves told us, "My motivation for this was simply a more pocketable carry – the original Game Boy Camera is pretty bulky, and I really didn't need the selfie mode."
Let's take a look at what exactly is new, and what isn't.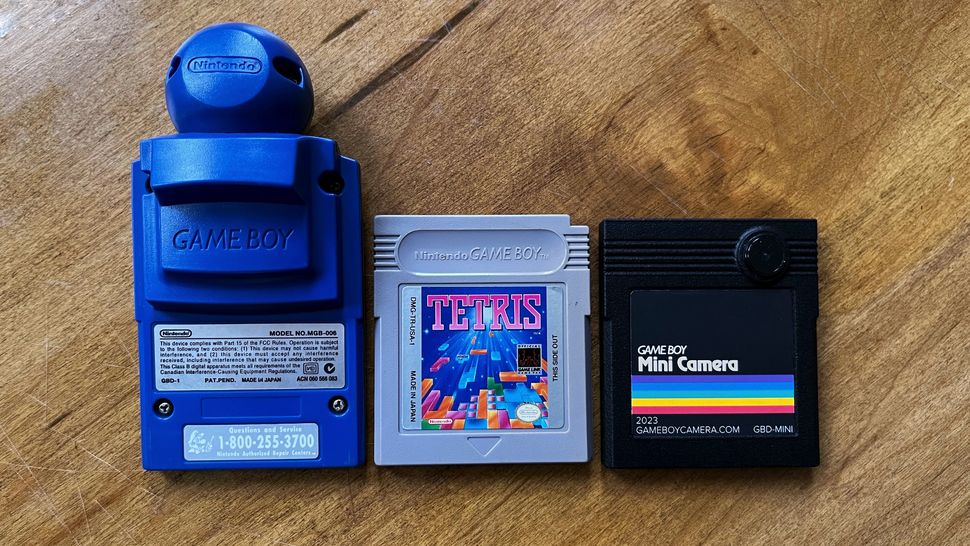 Original soul, modern shell
As you can see from the picture above, the original Game Boy Camera has a ball-shaped camera unit that rests above the handheld console. It's on a slight tilt so that you can hold the GameBoy itself at an angle for clear viewing of the screen, and the camera can rotate 180 degrees for selfies, making it one of the original selfie cameras.
The shell of the Game Boy Mini Camera is much smaller, effectively the same size as a GameBoy cartridge. To achieve the slimline form factor, Christopher Graves integrated the original 0.1MP sensor into an all-in-one board, based on flashable camera schematics by Martin Refseth.  
An iPhone XR lens array with glass cover protrudes a mere 1.5mm, and completes the new design, which is finished with a custom label designed by Graves. You don't get the same selfie convenience as the original, but the mini version is way smaller and more convenient. And, like this hacker who modified the Game Boy Camera to work with Canon DSLR lenses, we can expect Game Boy Mini Camera accessories to follow.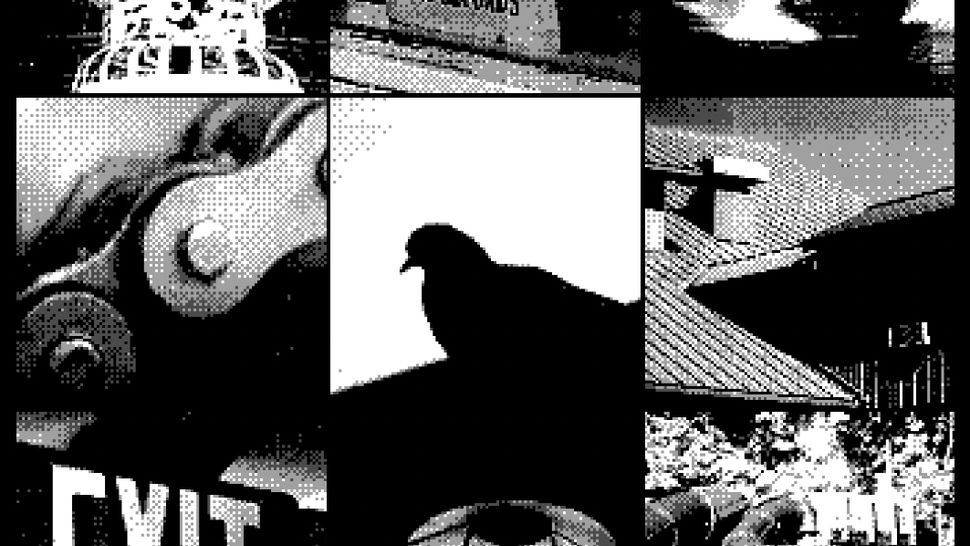 It's a new shell, but the Mini packs the same soul, producing four-tone grayscale pictures (black, white and two gray) with a total 0.014-megapixel resolution. It is one of the most basic camera sensors ever made, but there's something about the pixelated black-and-white pictures that charms.
Same practical hurdles
The original hurdle for Game Boy Camera users to overcome was actually getting their pictures off the camera. An original Nintendo-made solution was a portable printer that turned out tiny prints onto a roll of thermal paper only. However, 25 years later it's harder to pick one of those one up secondhand than it is the camera, and it'll cost more. In 2017, workarounds to digitize Game Boy Camera image files became widely used instead, and the same will in turn be true for Graves' mini version. 
Graves packs the JoeyJr by BennVenn cartridge with OTG cables in his bag to read and download images from his Game Boy Camera onto a phone or tablet, while another popular solution is a Wi-Fi printer for GameBoy. The latter works just like the GameBoy printer, but it stores the images instead of printing them, and you can then access them on a web server via Wi-Fi.  Both of these solutions cost around $40 / £40, plus you might need to buy the necessary cables separately.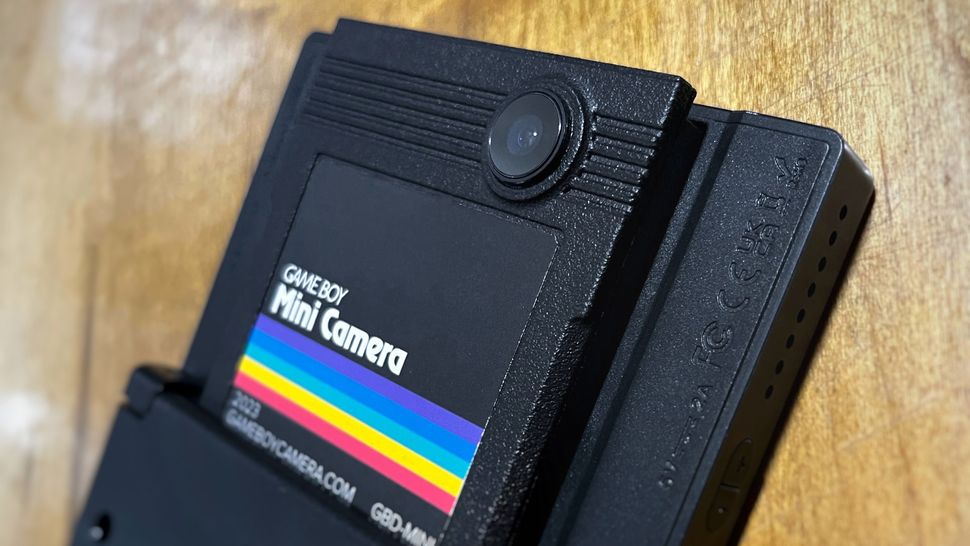 Where can I get one? 
Inevitably, after Graves announced the Game Boy Mini Camera questions about availability have been hitting the @thegameboycam Twitter thread. So when and how can you get one? The short answer is that this was a personal project, and it won't be available as a ready-made kit, but that Graves plans to share the DIY files eventually. 
To complete the project, you'll need some original parts from a Game Boy Camera, like the sensor, together with an iPhone XR lens array (readily available) and a Game Boy Camera flashcart. This could be a super-interesting DIY project, and we'll be keeping an eye out for Graves' DIY files. Until then, it's a project to admire.