Kid Cudi sued Kanye West for his reaction to the split with Kim Kardashian after Kanye argued with him for being friends with Pete Davidson
Earlier this month, Kanye fueled their feud when he mocked Cudi after his fans pelted his former boyfriend at a festival.
Kid Cudi and Kanye West have been close friends and collaborators for over a decade, and Cudi signed with Kanye's G.O.O.D. Music from 2008.
Over the years, the two men have supported each other and even featured in each other's respective documentaries and other projects.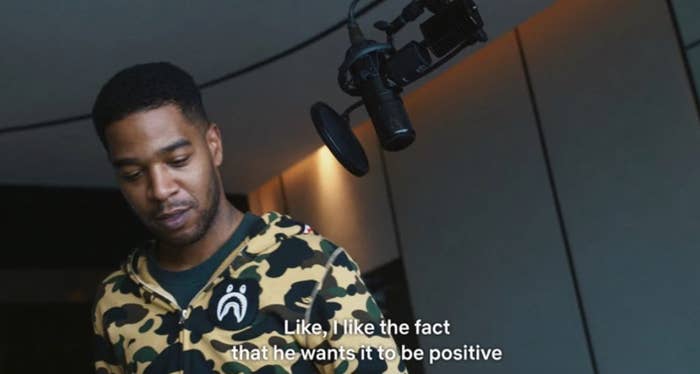 But that all changed in February of this year, when Kanye lashed out at Cudi for his ongoing friendship with Pete Davidson, who was dating Kanye's ex, Kim Kardashian at the time.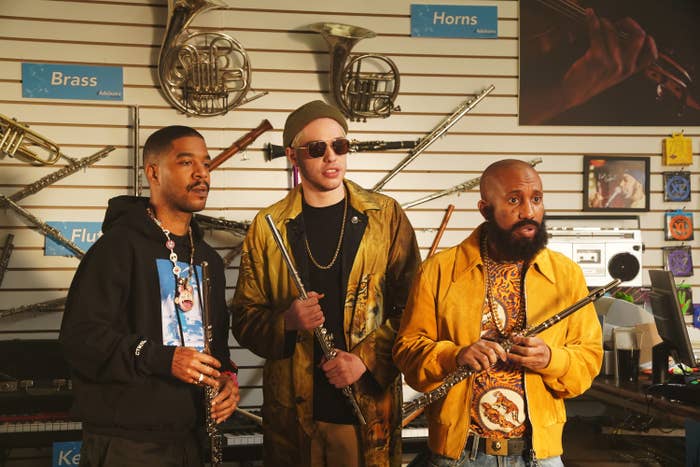 In summary, Kim had filed for divorce from Kanye in February 2021 after more than six years of marriage. The couple seemed amicable after the split, but it all changed when she started dating Pete nine months later.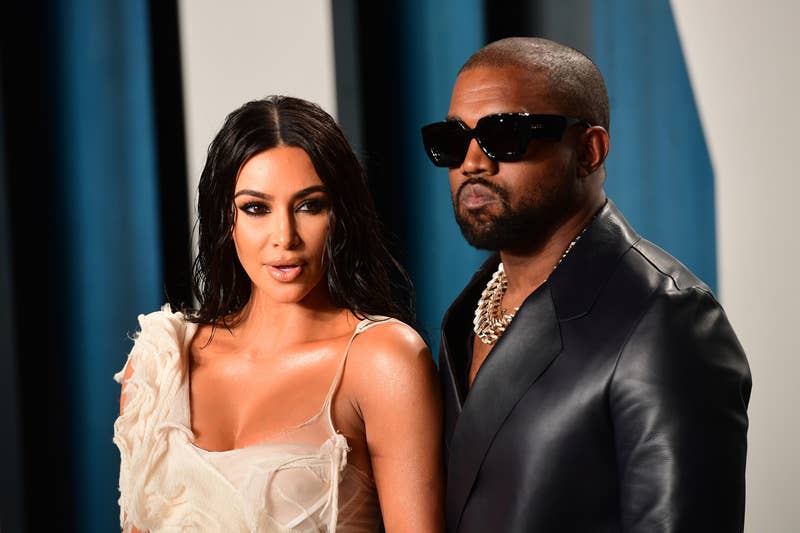 In early 2022, Kanye began repeatedly targeting Kim and Pete in a series of scathing Instagram posts that he would delete soon after sharing.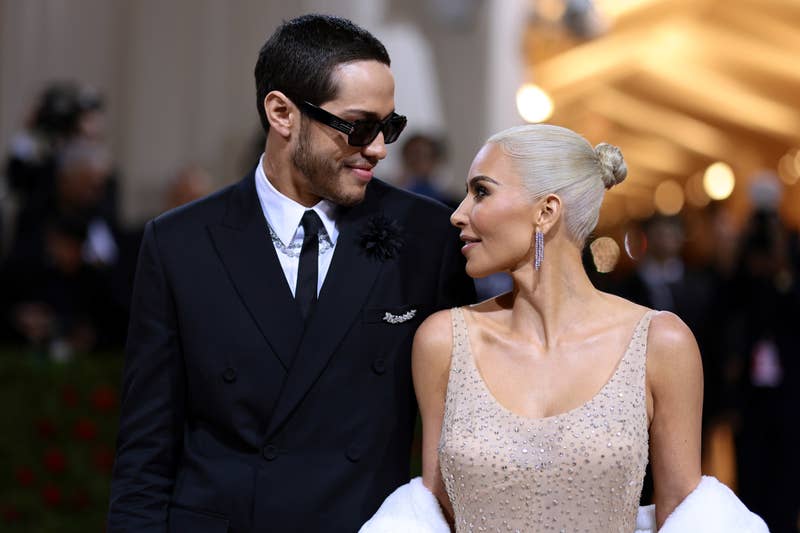 The rapper even beheaded a model version of the Saturday Night Live comic in the music video for his song "Eazy." In the same song, he threatened to "beat Pete Davidson's ass."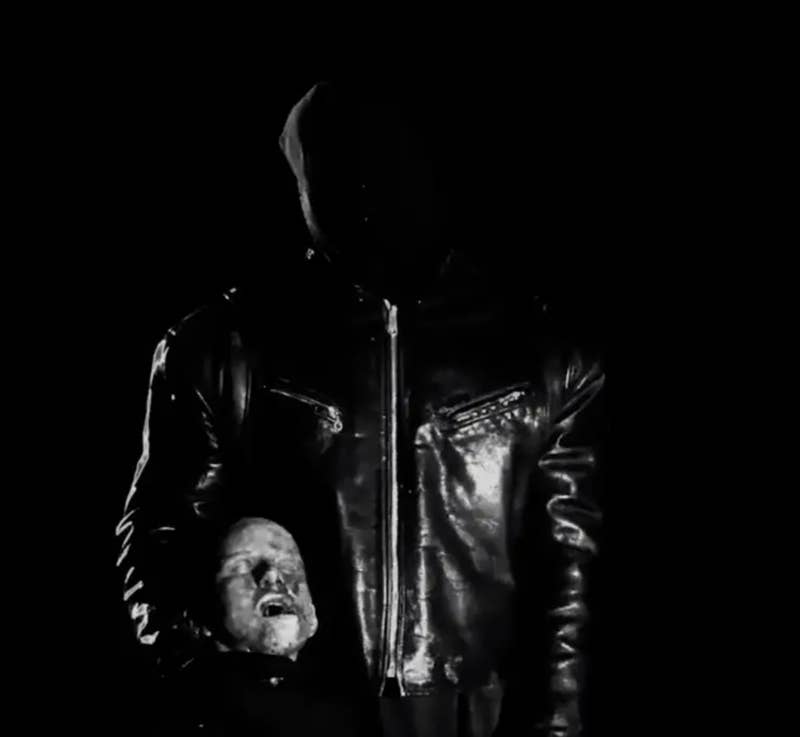 Cudi eventually got caught up in the crossfire when Kanye sensationally announced that he would be cutting his friend's feature on his upcoming album Donda 2.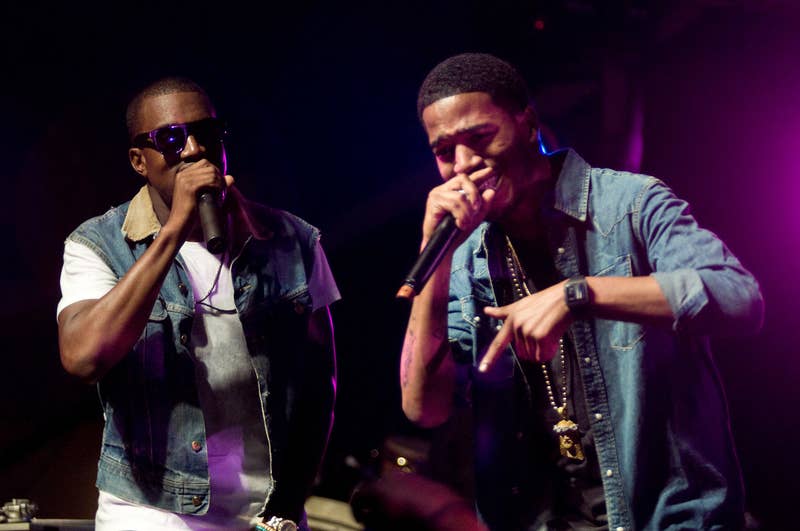 Kanye said Cudi will no longer be on the record because he's "friends you know who".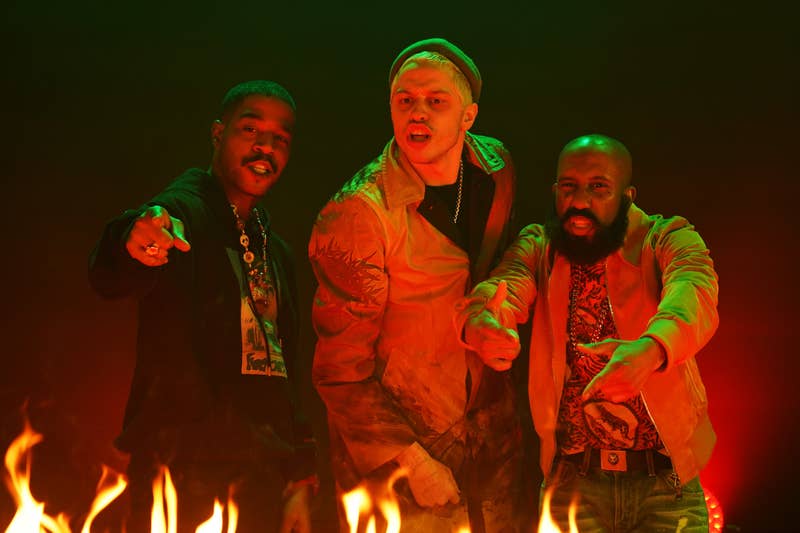 Cudi hit back by calling Kanye a "damn dinosaur" and claiming he didn't want to be on the album after all. The star added: "Everyone knows I've been the best of your albums since meeting you. I pray for your brother."

On Twitter, he accused Kanye of "posting this lie to look on the internet" and said the rapper is "not a friend".
We talked weeks ago about this. You're whack for flipping the script and posting this lie just for a look on the internet. You ain't no friend. BYE

— The Chosen One : I 💖 YOU FRESHIE 4EVER (@KiDCuDi) February 12, 2022
Kanye responded by sharing a black-and-white photo of himself, Cudi, Pete and actor Timothee Chalamet eating dinner together in 2019 — with a large red cross across Pete's face.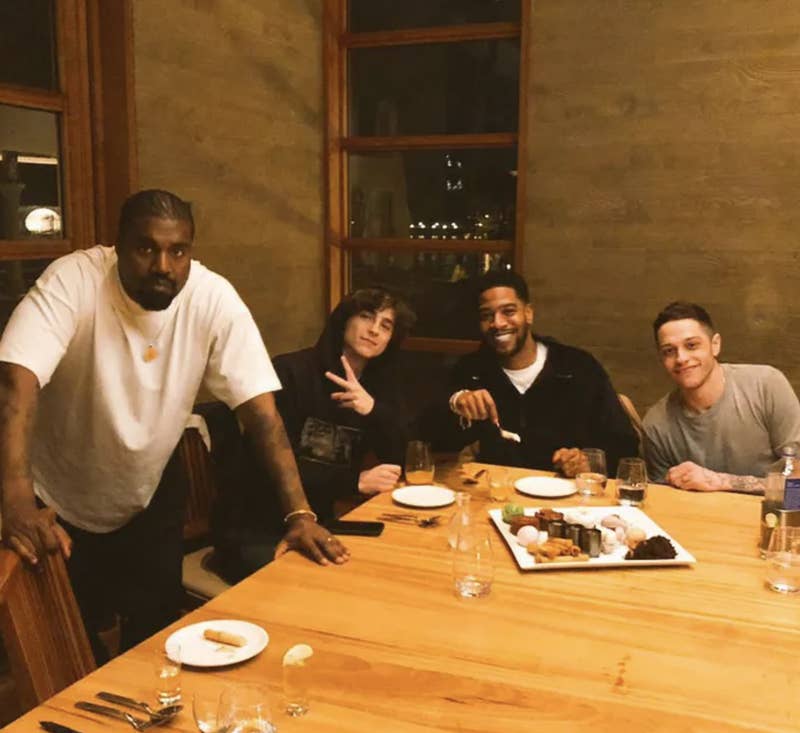 Kanye suggested he felt betrayed by Cudi when he captioned the post: "I just wanted my boyfriend to be behind me. The knife just goes deeper."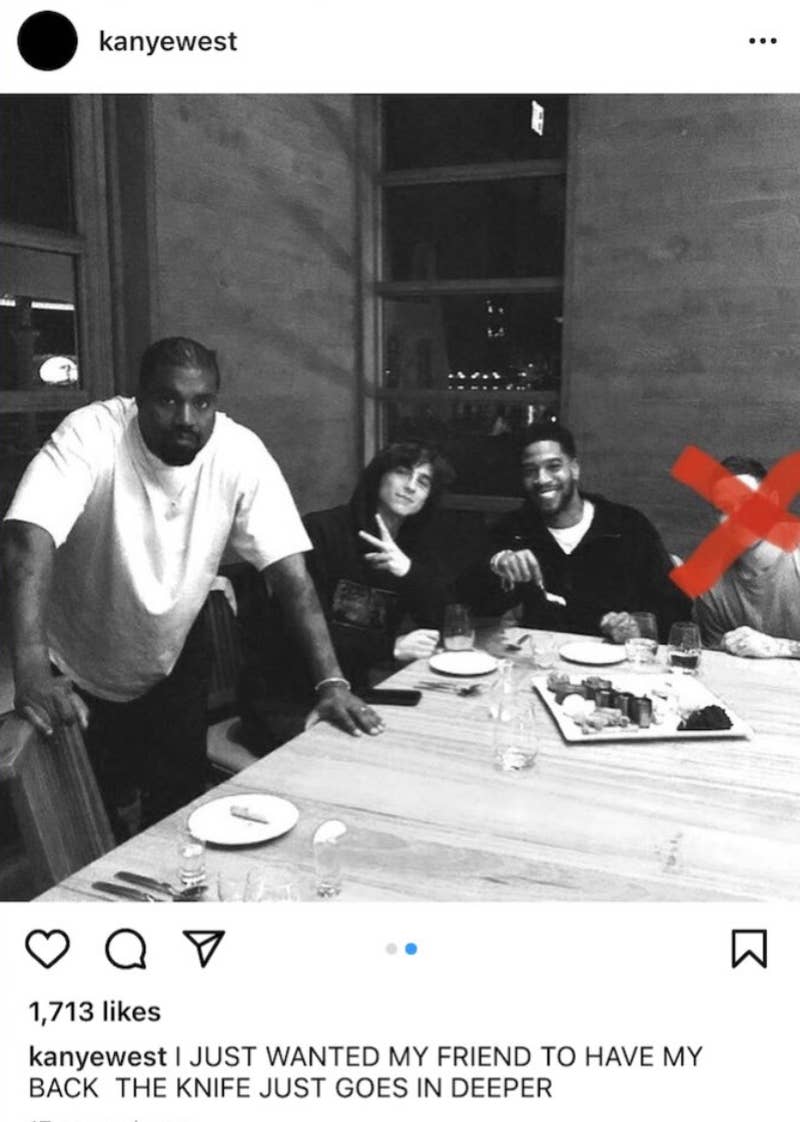 In April, there was speculation that the issue had been resolved after it was revealed that Cudi would be performing alongside Kanye on Pusha T's song "Rock N Roll", but Cudi was keen to clarify that this was recorded before the feud.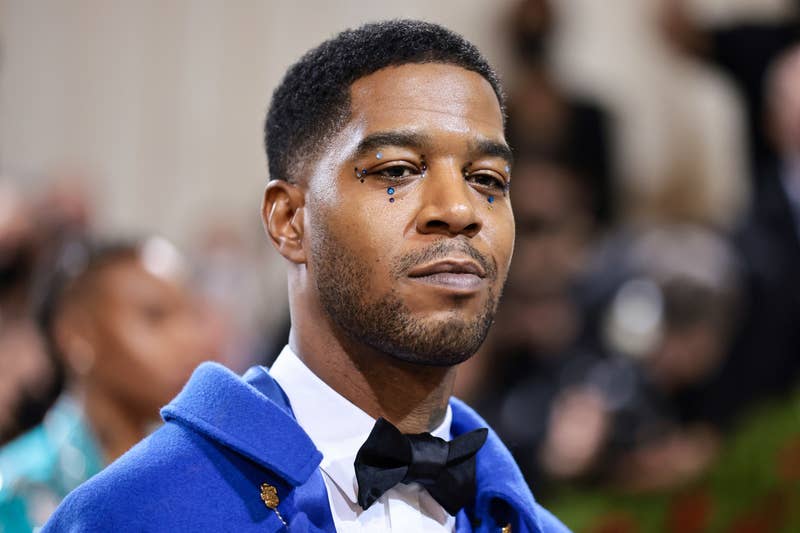 He tweeted at the time: "Hey! So I know some of you have heard about the song I got from Pusha. I did this song a year ago when I was cool with Kanye. I'm not cool with that guy. He's not my boyfriend and I just erased the number for Pusha because that's my husband. This is the last song you'll hear me on w Kanye."