ChatGPT lands on Wear OS watches to give you a smarter voice assistant
ChatGPT is continuing its quest to colonize every piece of tech we own by landing on Wear OS smartwatches, by way of a new third-party app.
The free app, WearGPT, is available on the Play Store (opens in new tab), and is compatible with the best Wear OS watches, including the Samsung Galaxy Watch 5 and Google Pixel Watch.
Just like rival apps like Petey for the Apple Watch, WearGPT supports voice input, so you can talk to it in a similar way to how you interact voice helpers like Google Assistant. But WearGPT is more of a sidekick to the latter rather than a true replacement, as it can't be used to control the other apps on your watch.
Instead, it's more of an all-knowing AI assistant that will make a good stab at answering your questions. WearGPT isn't exactly ChatGPT on your wrist, as it's based on OpenAI's underlying GPT-3 models rather than the chatbot itself. And as always, the usual AI disclaimers also apply – it'll be very capable of getting answers wrong or going off topic.
Still, it certainly looks like a fun new companion to help give you a taste of where voice assistants are going – even if the likes of Google Assistant and Siri are a long way from getting there. The benefit of these assistants is that they're conversational, allowing you pick their brains on complex topics, rather than having to phrase very specific demands. 
The maker of WearGPT says the app is customizable, allowing you to adjust and fine-tune parameters so that it answers questions in the way you want. Perhaps the only downside is that the Wear OS app appears to have some very questionable font choices that have a distinct hint of Comic Sans about them.
---
Analysis: a taste of voice assistants to come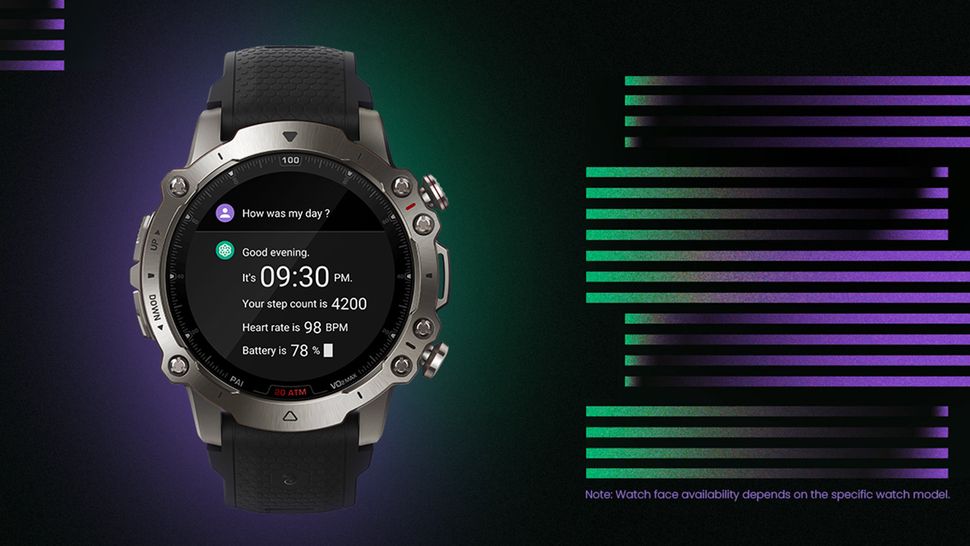 ChatGPT, or at least the technology behind the AI chatbot, is now widely available in some form on most smartwatches, from the Apple Watch to the more niche Amazfit GTR4. 
Right now, these are fun, early demos that showcase the potential of having an AI assistant on your wrist, but they're little more than that. In fact, TechRadar's Fitness editor Matt Evans has stressed that relying on a wrist-based ChatGPT to give you fitness advice could go very wrong.
AI chatbots like ChatGPT have been trained on vast amounts of information gathered from books, articles, websites, and even social media – and that spells danger for anyone who's looking to get consistently accurate information. After all, you don't have to look far, particularly online, to find suspect advice on all kinds of topics.
But as long as we treat them as a sci-fi taste of the future, rather than as a fully featured service for the present, apps like WearGPT are an enjoyable addition to the best smartwatches, particularly for those who remember sci-fi timepieces like Dick Tracy's Two-Way Wrist Radio or Star Trek's wrist communicators.